Simplify Your Digital Presence with Linkbase
Navigating through multiple social media platforms can be overwhelming for your audience. Linkbase's "link in bio" feature is here to simplify it all! This robust feature allows you to gather all your vital connections into one clickable link. Place it in your bio, and lead your followers effortlessly to your entire online world.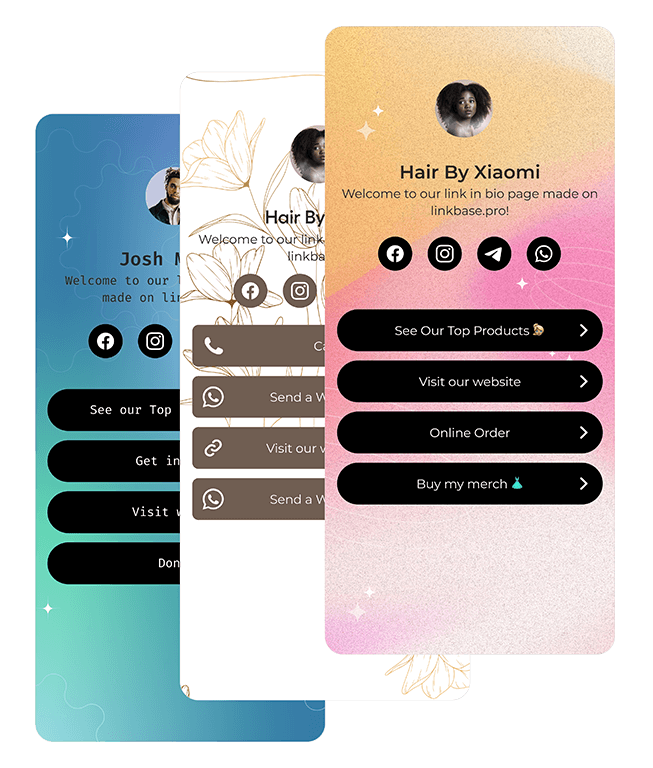 Tailor It Your Way
Our "link in bio" tool is more than just a convenience; it's a part of your brand. Customize it to reflect your style and personality. Linkbase allows you to design the look and feel of your landing page, making it consistent with your brand identity.
Biolink
Our Biolink feature is a seamless tool that unifies your digital presence by consolidating all your social media and web links under one unique link.
QR Codes
The QR Code Generator feature provides a bridge between the physical and digital world.
URL Shortener
The URL Shortener feature is your ultimate solution to transform long, complex URLs into short, easy-to-share links.
Unveil Your Audience with Linkbase Analytics
Linkbase is not just a tool for digital simplification, but it is also your personal guide to understanding your audience better. Every feature on Linkbase comes equipped with detailed analytics and tracking that gives you insights into how your content is being interacted with, where it's being accessed from, and how often.
With our robust tracking capabilities, you can see not just how many clicks or views your content is getting, but also where those interactions are coming from.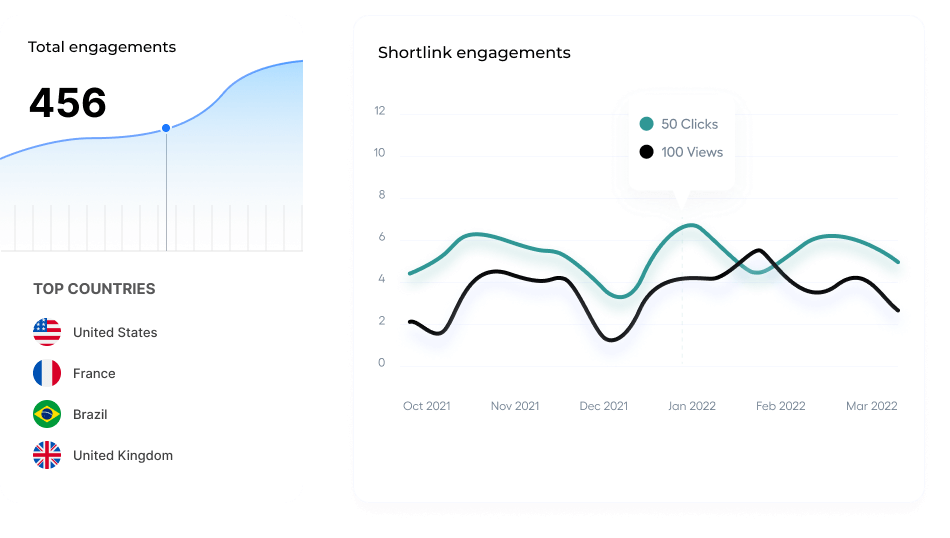 Frequently Asked Questions
Start building your online presence today
Join us today at Linkbase and take your digital navigation to the next level!